Before & After:

Cream Maple Glaze Cabinets

One of the best reasons to keep updating your home would be to achieve a certain look. Some of us may like our homes warm and cozy, while others would prefer a bright, airy, minimalistic feel. Either way, either look could be achieved simply by choosing the right paint, the right window type, and even the right furniture.

The kitchen is one of those places in a home that really allows you to feel its "soul," so to speak. The kitchen is where Mom prepares the meals and those desserts that the kids love, and it's also the place that gets busier during the holidays. And you know what the holidays mean to any family – it's the time to gather, create memories, and rekindle the love we have for our family members.

On the other hand, kitchens can also showcase a modern family's knack for taking after The Iron Chef or, heaven help us, Hell's Kitchen. With certain colors and shades, you can evoke a feeling of zen cooking – the type that's more suited for impressing friends, rather than making gingerbread cookies.

Here is another kitchen transformation for a client from Sussex, WI.


Before: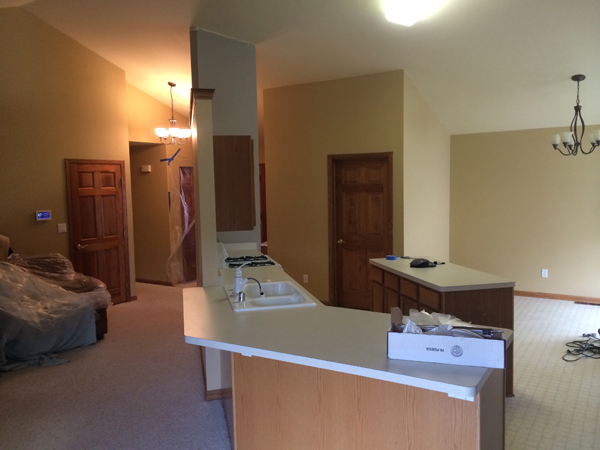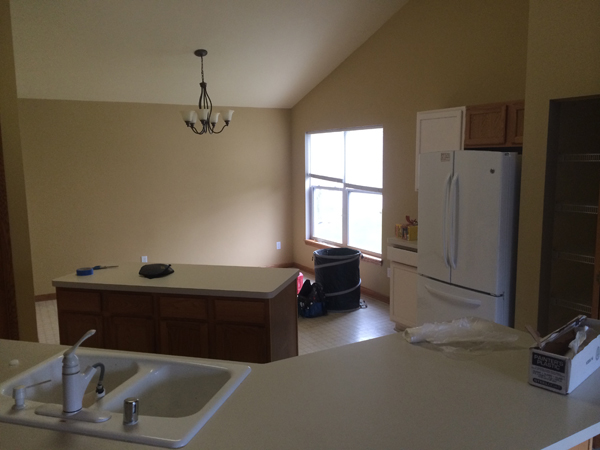 After: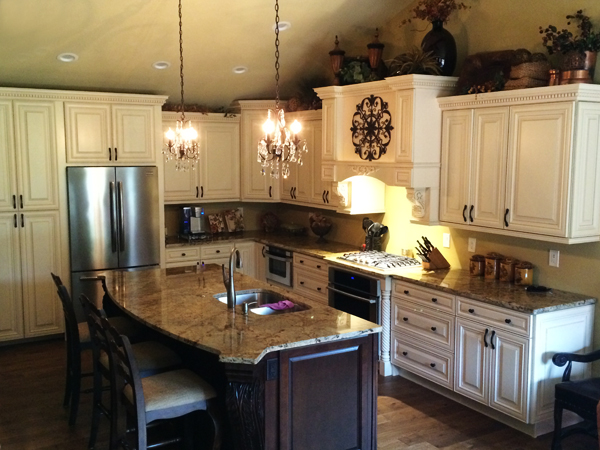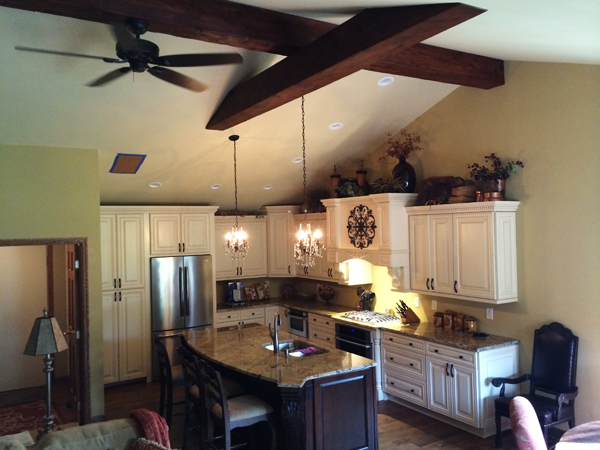 This warm, family-oriented kitchen gets completely transformed into a workspace that chef Gordon Ramsay, or even Oprah, would approve of.
Call us today at 262-439-9508 for a free consultation or visit our showroom to get started.
Contact Us
Schedule Appointment
I moved into a severely outdated home over a year ago and knew I needed to remodel the kitchen. After researching and receiving a few quotes, a friend of mine recommended Cream City Cabinets. I let the staff at Cream City know I was on a limited budget (not a large one either) and they assured me I was in the right place! I worked with Ivo at the store to finalize my project and it began and ended as scheduled. Ivo was awesome and kept me informed of what would be happening at my house each week. My "kitchen remodel" became a "house remodel", since walls came down, hardwood flooring replaced the entire living area, new windows were created, plumbing was rerouted, and new electrical was installed.
It was so nice to only work with one company that could do everything, rather than having to hire separate plumbers, electricians, etc. The men were on sight daily and I would be remiss if I didn't call out how impressed I was with Rainer. Besides being one of the kindest people I've ever known, Rainer is incredibly hard working and very skilled. Rainer knew I wanted ceiling beams and went out of his way to make them for me. The crown molding, as well, is testimony to his exceptional skills. (He also has to be a saint to have tolerated my two large dogs hanging out with him every day!) The end result is simply breathtaking!
This remodel bears no resemblance to the unattractive house 8 weeks earlier. It really deserves it's own page, since the transformation is remarkable! I couldn't be more pleased with Cream City Cabinets and have never recommended anyone more highly!
- Kathy Zdroik, Hartland, WI